Learn More About Asian Handicap

Asian Handicap is very similar system to Spread Betting. Punters, who use this system place their bets on the outcome of a soccer match and their earnings depends not on the fixed odds by the bookies, but on the precision of their predictions. In the recent years this type of betting system is often used and preferred by many gamblers.
Difference between Asian Handicap and Common Betting Odds:
When you choose fix odds and the result is draw, no matter which team you have chosen to be a winner, your bet is losing. In Asian Handicap there are no draws and both teams have equal chance of winning, so you have 50 % chance too.
A little more explanation about Asian Handicap:
If one of the teams is potential loser will start the game with fraction of point. So if Team A is the stronger team than Team B, Team B will receive 0.5 goals - a handicap while the other team will start with 0 points. So in the end of the game, both teams have one scored goal each, this will be draw in the traditional betting, but in Asian Handicap the outcome will be 1.5 for Team B.
Bookies provide handicap that increases the chances of one of the teams to be winner and bring this chance almost to 50 %. The profits that the bookies offer with this odds - 50-50 are also approximately even. There is possibility the betting to start from 0.5 and to reach to 2.5 or 3 goals if one of the teams is a lot more stronger than the other. The assessment against the potential winner defines the handicap of the weaker team. So in order the chances to be equalized, less skilled team with poor performance will have bigger handicap.
Click here for all
soccer articles and examples
Login/Register

Why choose us?
Excellent results
3 payment options: VISA, Paypal, Skrill
Many leagues are supported
Perfect clients service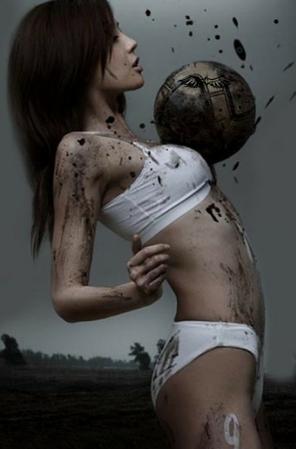 Safe soccer tips