Free vs. paid soccer tips

Perhaps many of you have heard of sports betting, especially for football betting. That is already a hitin internet. More and more people begin to exercise their skills. Are you going to be one of them? There are also thousands of bookmakers, who are at your disposal any time.
Here comes the question: how to find high-quality soccer tips? The ways could be various. You can
always rely on professional help. The so called football tipsters are people who really understand
soccer and know much about the teams and the game. Their football forecasts are successful in
almost 100% of the cases. But their services are often paid. However, if you want reliable information and reliable soccer prediction, then finding soccer handicapper will be a good kind of investment;
There are also free football predictions, easily accessible in the Internet. No one disputes their
significance and truthfulness. But think about it. Publication of soccer picks can be done by everyone, thanks to the easy access to internet today. The advice of
www.BestSoccerAdvice
is to carefully investigate the sources of football tips, before you trust them, either free or paid. So you will feel more confident and will not become a victim of fraud!
Of course, you can make football picks by yourself. In the preparation, it is very important to follow the team on which you plan to gamble, that's 90% of success. There are thousands of sites for statistics on the Internet and you will easily get to what you need. For starters, take a look at the rankings in the league, where the team is participating, and then watch its position. You should see the last five matches and who was the host and who – the guest. The same must be done for the other team and according to these statistics you can make a conclusion for the outcome of the particular derby. Then you have to look for more details about the team: which players will play, who are injured and so on. If you constantly keep track of these statistics, you will successfully make your soccer forecasts. It is also true, if you bet in-play. Our advice is to watch the matches live, as this will show the progress in the match.
One of the most important things when you gamble is to bet with amount that you can afford. You
should also exclude your favourite team or the most successful one. And do not aim for the big
money, but play for sure profit!
Click here for all
soccer articles and examples
Login/Register

Why choose us?
Excellent results
3 payment options: VISA, Paypal, Skrill
Many leagues are supported
Perfect clients service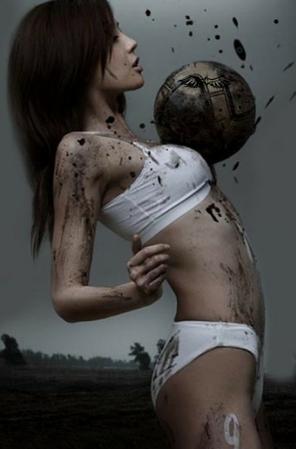 Safe soccer tips